The Xunta awards for almost 1.3 M € the water quality control service in catchments, emissions to the sea and reservoirs in the Galicia-Costa Hydrographic Demarcation.
The contract, which gives continuity to the program that Aguas de Galicia has been developing in the demarcation, includes the monitoring of water intakes for consumption through 141 sampling points.
Emissions to the sea from rivers will be evaluated through 23 sampling points and water quality in small reservoirs will be monitored through 7 other points.
Samples will be analyzed at dnota laboratories and the results will be entered into the National Inland Water Status Information Exchange System.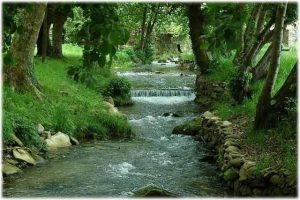 The work foresees the prior preparation of an exploitation plan and reports for each sampling point with the associated georeferenced information. The work includes sampling, laboratory analysis of the parameters of each program, and evaluation of the results on the status and quality of inland waters.
dnota is a company specialized in environmental (Air, Water and Noise) and food control, with presence throughout the national territory, through its 6 offices (Granada, Tres Cantos, Sant Just Desvern, Almería, Coruña and Cantabria) and with the award of this contract, it consolidates its position as one of the main companies in the sector.