During this year 2023, dnota is focusing all its efforts on the Air Quality business. The new website shows great innovations in what refers to its content, developing its catalog of products and services in addition to expanding its functionality with an ecommerce platform.
As a new feature in this section, the web shows the instrumentation catalog of equipment from all its represented companies, such as Thermo Scientific, Synspec or Digitel. Each of the equipment shown has a photograph, a brief description of its functionality, as well as its technical data sheet and a description of the product.

SMART CITIES
dnota is committed to address the environmental market of Smart Cities and the new website has all the services that dnota makes available. From the commercialization of Bettair IoT sensors, as well as advanced pollution control services with Heat Maps.
You can see all the news updates also on our LinkedIn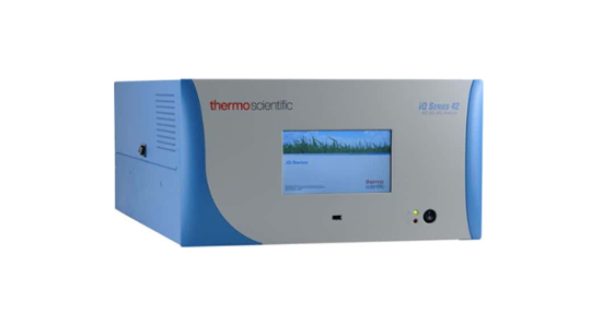 From turnkey projects, advanced maintenance services, including AIRE data management software, to the calibration laboratory and technical service of all the represented companies.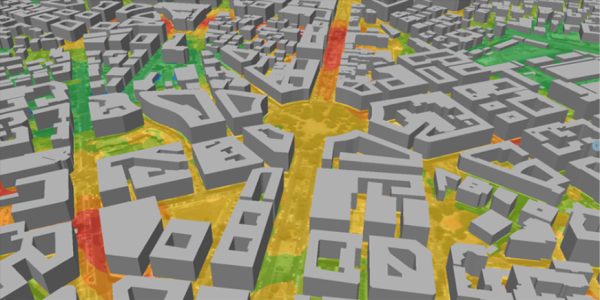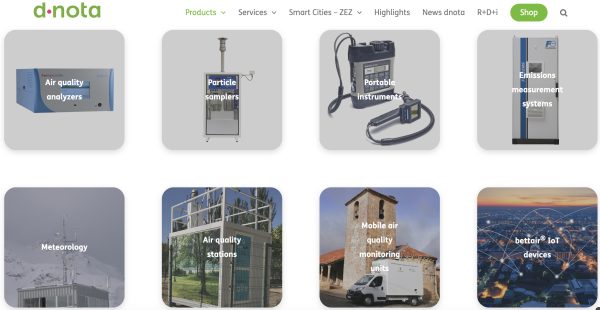 HIGHLIGHTS
dnota maintains the "HIGHLIGHTS" section in order to show all its customers the great solvency of the company in products and services related to Air Quality.
NEWS
We will also continue to show the blog news of interest to the sector, related to dnota, as well as in the innovation of new products.
ECOMMERCE PLATFORM
The great new feature of the new website is the online sales platform. The main objective has been to organize the wide variety of instrumentation that we can offer to all our customers and take a step in the marketing of products through the Internet. In a first phase we will offer to all our customers the technical information of each of our products, and later we will enable the possibility to sell spare parts and consumables of all the manufacturers we represent.