dnota medio ambiente
has been awarded the contract for the supply and installation of equipment for the expansion of the Air Quality Network of the Department of Education, Universities and Sustainability of the Canary Islands Government. The contract will be 85% co-financed by the European Regional Development Fund (ERDF).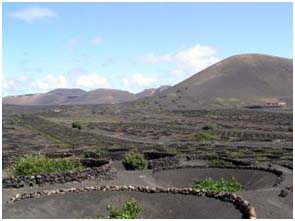 The Regional Ministry of Education, Universities and Sustainability, in order to expand and modernize the Air Quality Monitoring Network of the Islands, will improve its technical means with new analyzers for sulfur dioxide (SO2), nitrogen oxides (NO, NO2 and NOx), ozone (O3), hydrogen sulfide (SH2), benzene, toluene and xylene (BTX), PM10 and PM2.5 particles, as well as complete meteorological stations.
All the equipment to be supplied is certified and complies with all the requirements of current legislation, and specifically with RD102/2011 of January 28, 2011, for which they have been approved against the reference standards in the European Union.
The main equipment to be installed are Thermo Fischer Scientific and Synspec, which are considered the most recognized brands in the market, and of which the following are the most important.
dnota
is the exclusive distributor in Spain.
The supply of the equipment will be accompanied by the installation, start-up and the corresponding training courses for the personnel designated by the administration.
dnota is a company with personnel with extensive experience in the supply of gas analysis systems and analysis equipment as well as in the repair, installation, training, calibration, commissioning and maintenance of this type of systems for monitoring emissions, air quality (immissions) and meteorology, both for public administrations and private companies.